Flood vs. Spot Light Bars
The first question we ask when someone needs a light bar is "do you need spot or flood?" Below, we're listing the differences between the two, what each type is better suited for, and our recommendations for light bar styles.
"Where am I going to mount the LED light Bar?''  may wish to mount the bar on top of the vehicle, on the vehicle's bumper, or above the windshield. Of course, you need to determine that wherever you decide to mount the bar, you will be able to use it accordingly to your wants and needs.
The size/length is probably one of the most important feature to consider if you are buying the LED light bar to your vehicle. Before you buy one make sure you have measured the place where you planning to mount it.
1. Flood
Flood light bars disperse light in a wide, flat pattern. You'll get more side-to-side coverage with flood lights, and less distance coverage. The difference is in the lens: flood light lenses are smaller and shaped differently than spot and allow the light from the LED chip to travel at a wider angle.
These types are best suited for seeing into the ditches at night, or lighting up a broad area on a work site, field, perfect for trails and off-roading so you can see all around you.
DURITE Vehicle Work LED Flood Light Bar 3040Lm 8x5w Lamp 0-420-88
ESG Vehicle Work LED Flood Light Bar 2350Lm Lamp ES-EW3312-F
2. Spot
Spot light bars have a bright, concentrated beam of light that shines long distances. The light is focused on the road or path, without the ditch coverage of the flood light bars. Spot light lenses are larger and thicker to magnify the light and focus it.
These types of light bars enable you to see further down the road, lighting up obstructions, animals, etc.
The Spot Light is the best option if you're needing a far, focused beam of light.
LEDAUTOLAMPS Work LED Spot Light Bar 1051mm 105124BM 24 x 10W LEDautolamps
LEDAUTOLAMPS Vehicle Work LED Light Bar 289mm Spot Lamp 6 x 10W , 12/24V
3. Combo
Combo light bars feature the best of both spot and flood. The outer sections of light is flood for ditch coverage, while the inner sections of the light bar are more focused and shine long distances. They're a powerful combo light bars.
Vehicle Work LED Spot Flood Combo Light Bar 13200Lm / 818mm Curve Lamp TL-LB0005V
Vehicle Work Spot Flood Combo Light Bar 21120Lm/1277mm Curve Lamp TL-LB0007V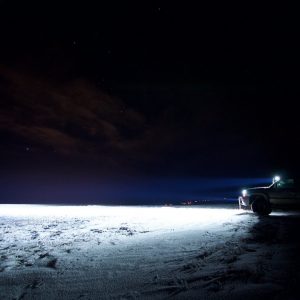 If you need any help to choose the right Work  LED Light Bar for your vehicle we are always happy to help. EMAIL US NOW