SCOSCHE MS2I MagicMount 2pack Car Phone Magnetic Holder
Just Perfect Holder!
Flexible Surface with Double-Sided Magnet
Safely Secure Your Mobile Device to Most METALLIC Surfaces
Safe & Easy One-Hand Use
100% Device Safe, High-Powered Neodymium Magnets
Mount Your Device in Portrait or Landscape View
Great for Tool Boxes, Fridges and More!
Compact size (2 in x 1.6 in), yet powerful hold
Included: (2) MagicMount Surfaces, Large and Small Metal Plate, Easy to Apply/Remove Protective Film for Simple Plate Removal
Features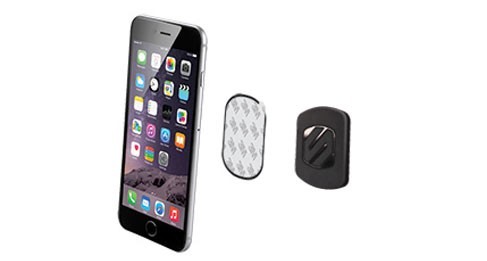 Mounting Your Device Is Easy
Once the MagicPlate™ metal plate is applied to your device or case as shown further down this page just hover your device near the magnetic surface and it instantly locks securely in place. The sleek cradle-free design works perfectly with larger devices and allows you to position your screen for optimal viewing.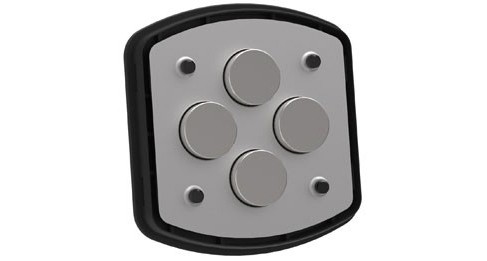 100% Safe Powerful Earth Magnets
These powerful earth magnets hold your device securely in place even on the bumpiest roads and are 100% safe for Smartphones Tablets GPS and other mobile devices*.
*Does not work with iPod Classic or other hard drive devices. The strong magnetic fields produced by these Neodymium magnets is enough to damage hard drive devices.